As part of further additions to the Lexology PRO offering to ensure that our platform gives our users the best tools to carry out their research, we have now introduced Lexy, our research processing tool.
What is Lexy?
Lexy is an intuitive, natural language processing search tool that enables you to find relevant content more quickly than with keyword or Boolean searching.
Enter some text related to your issue to view a list of conceptually similar articles. Try dragging in the text of your brief, a passage of legislation, a legal judgement or a Lexology or newspaper article and click 'Find articles' to discover all the related content published so far.
You can then tweak the level of coherence to return more or fewer articles, and apply date, jurisdiction and work area filters to further refine the results.
Upload your brief
Simply drag and drop relevant text.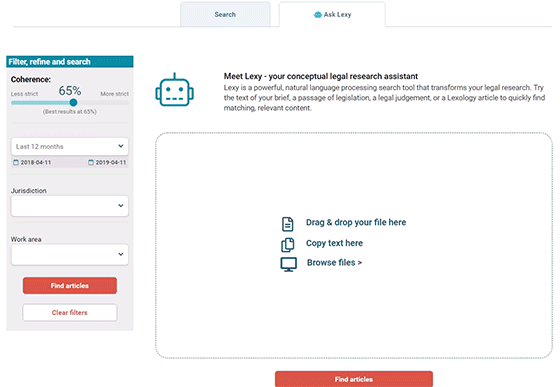 View all relevant articles
View all articles relevant to your brief.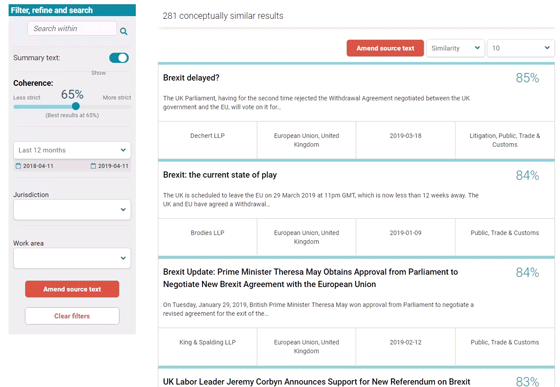 Filter, refine and search
Filter results by work area, jurisdiction or publication date.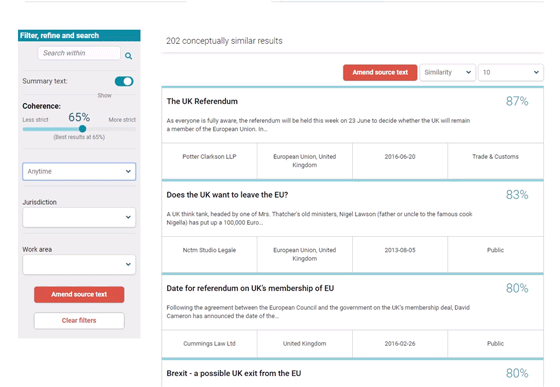 For more information about Lexy and how you can book a demo, visit our page here.