At Law Business Research, we are committed to making our organisation a sustainable, ethical and socially aware part of the business ecosystem. We place great emphasis on looking after the wellbeing of our people, our clients, our partners and the environment and communities in which we work and live.  
Charity
Law Business Research fully funds and supports the Swawou School for Girls, which is based in Kenema, Sierra Leone. The school was set up in 2009 by former LBR director Callum Campbell, with Ahmed Jaward and Kirsty Wood.  
The school currently offers 120 girls from the local community a valuable education, as well as a free hot lunch every day and grants for learning materials. The school is designed to be a safe, positive environment for the girls, it has a zero-tolerance policy on corporal punishment. Students' families, as well as members of the local community, are involved in decisions affecting the school.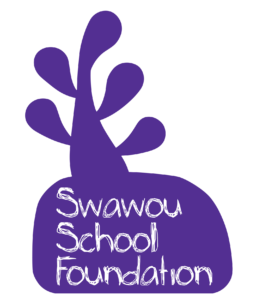 Community
The London Legal Support Trust is an independent charity that raises funds for free legal advice services in London and the South-East. They support the centres through the provision of grant funding, supporting infrastructure of the sector, and helping agencies reduce costs and save money via pro bono or discounted schemes.  
LBR is pleased to support the fundraising activities of the London Legal Support Trust in particular via the Trust's two main annual events, the London Legal Walk and the Great Legal Bake.  
Sustainability
We focus on the world we live in and the impact we have on it as individuals and as a business. We have a dedicated Sustainability Committee and are committed at an organisational level to evaluating and improving our sustainability policies and practices.  
From travel systems that offset carbon impact to office-wide recycling and composting, LBR takes sustainability and our corporate responsibility seriously.  
Employee Affinity Networks
Our employee affinity networks work together on events, projects, fundraising and other activities that are designed to make LBR an inclusive, respectful, engaging and fun place to work. They encourage colleagues to attend events and get involved in projects so that everyone plays an active role in CSR around LBR. 
FUNraising committee
The FUNraising committee aims to create a FUN, inclusive and enjoyable work culture and arranges a huge variety of events and initiatives throughout the year, all while raising funds for LBR's chosen charities. 
The Neurodiversity Network
The Neurodiversity Network is committed to raising awareness of neurodiversity, embracing and supporting people's neurodifferences and ensuring LBR is a neuroinclusive organisation that champions diversity of thought.
Pride Network
The Pride Network provides a safe space within the company, safeguarding and representing all LGBTQ+ individuals, being a voice for their needs and concerns, and providing opportunities for non-LGBTQ+ colleagues to obtain education on LGBTQ+ issues in a workplace setting. 
Sustainability Committee
The Sustainability Committee is driven by the need to reduce LBR's carbon footprint and minimise our negative impact on the environment by engaging colleagues in easy but effective tasks, enabling them to actively make a difference and take pride in the positive impacts of their actions both at work and in their personal lives 
The Active Wellbeing Committee
The Active Wellbeing Committee (TAWC) aims to provide a healthy working environment for all LBR staff, by focussing on their physical, mental, and emotional wellbeing. We will offer a variety of activities and events which are designed to create a positive and inclusive environment at LBR.
Women's Network
The Women's Network provides women at LBR with the support and recognition needed to develop their careers. We enable a safe space for women at every level within the company to discuss and debate issues that affect us in the workplace. 
2021 Gender Pay Gap Report
At Law Business Research our focus is on providing an inclusive culture, underpinned by respect. Achieving gender parity plays a key factor in our diversity and inclusion efforts, and our ambition is to provide a workplace where people can be themselves and be recognised for their contribution.