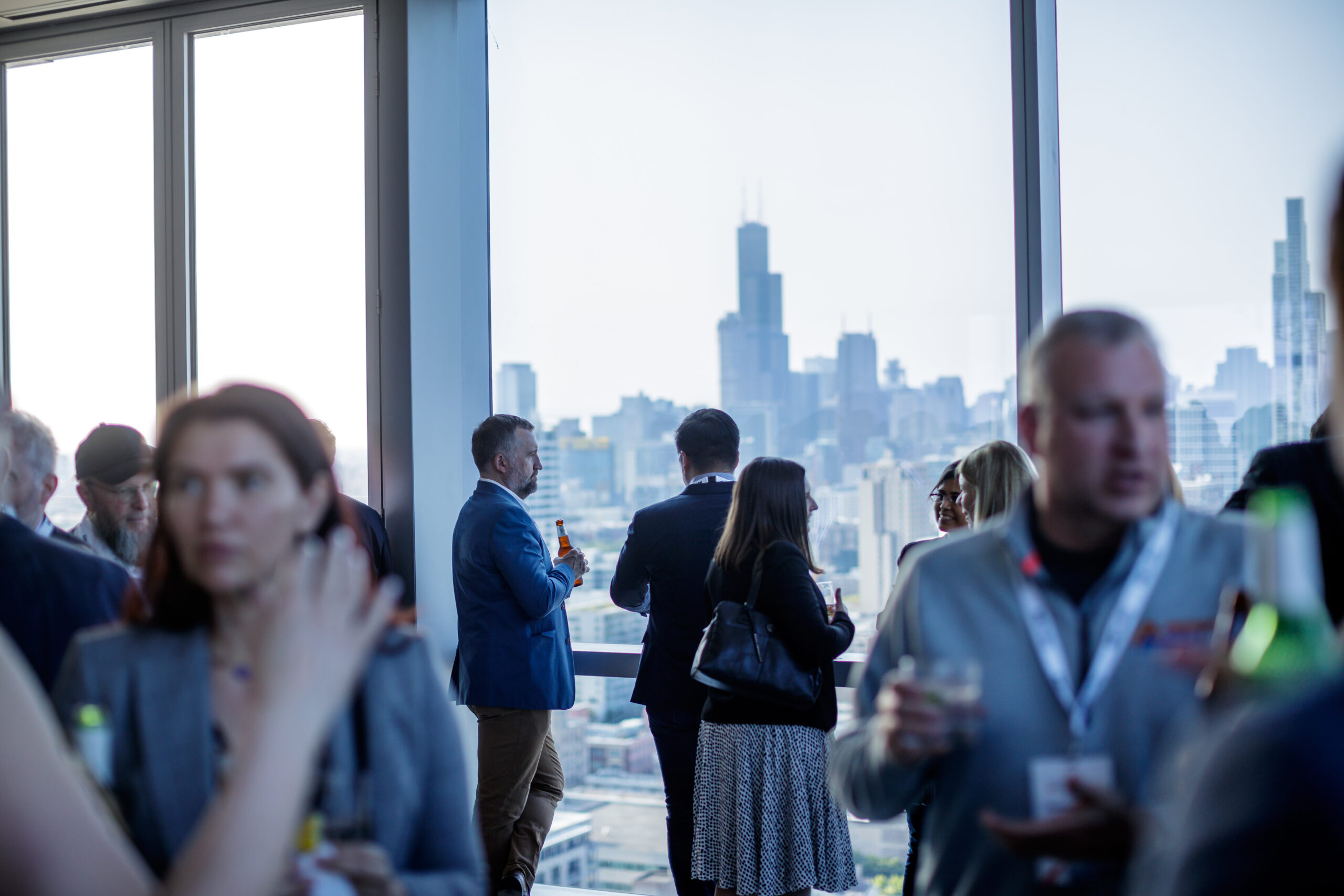 Global IP elite gathers in Chicago
Chicago, 30 June 2022 – Back to its pre-covid strength, the biggest global IP event returned to the US and took place at the Marriott Marquis Hotel in Chicago from 12-14 June.
Held in the "Windy City" for the first time, even a tornado could not prevent over 500 high-level delegates from many of the world's most innovative companies, as well as senior representatives from finance and investment, policy-making and the law, from coming together to discuss all things intellectual property.
The event opened with an afternoon Leadership Forum which addressed the future proofing of IP value creation success, building institutional excellence, as well as a masterclass on diversity in practice.
The second day saw a keynote address by Magnus Frodigh, Head of Research at Ericsson, who offered fascinating insight into IP in the 5G and 6G era. Followed by lively discussions around managing IP risk and licensing, the day finished with a drinks reception, celebrating the IP experts who were inducted into the IP Hall of Fame earlier that evening.
The final day delivered a number of thought-provoking panel sessions, with litigation at the top of the agenda.
The next IPBC Global will be held in San Diego from 12 to 14 June 2023, with IPBC Europe returning from 28 to 29 March 2023 to Paris.
For more information, contact: [email protected]