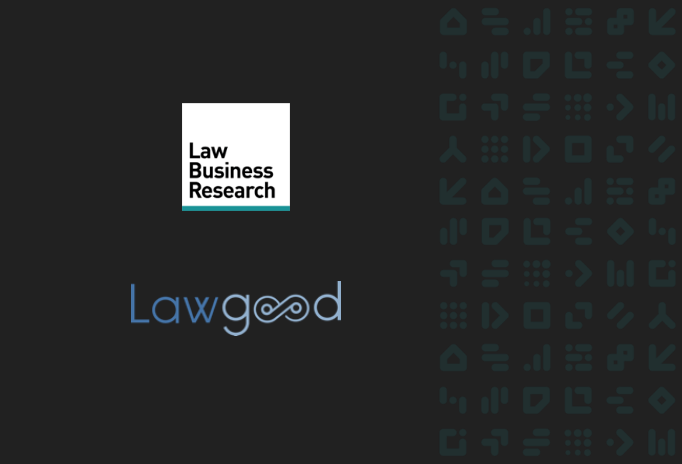 28 June 2022
LBR is delighted to announce a new strategic partnership with LA-based legal tech company Lawgood.
The partnership will enable Lexology PRO subscribers to access Lawgood's clause library on the Lexology platform. Lawgood provides an extensive library of clauses and contracts, each with multiple favourability positions. The content set covers basic commercial positions and boilerplate agreements.
Liam Moriarty, CEO of Lawgood, said: "We're extremely excited to partner with LBR and support them in making it faster and easier for their customers to draft custom contracts and clauses. Lawgood will start by providing Lexology PRO customers with content in key practices areas, like employment law, and will roll out new content and functionality on a regular basis."

Alex Morrall, LBR's Chief Product Officer, commented: "We are so impressed by Lawgood's use of technology to provide a set of easy to use yet powerful tools for lawyers. Lawgood's US clause library will integrate seamlessly into Lexology PRO, alongside our growing collection of practical resources, to provide value to in-house counsel. We look forward to working with Liam and the team and seeing this partnership go from strength to strength."
About Lawgood
Lawgood is a legal platform that makes it faster, easier, and more efficient for lawyers and in-house teams to draft custom contracts. With Lawgood, lawyers have a single source for drafting contracts based on industry, jurisdiction, and crowdsourced legal intelligence on market positions and trends.
About LBR
Law Business Research is a technology-enabled information services business powering the global legal industry with intelligence, analytics and performance data. By applying the latest technology to the fast-moving legal world, we enable our users to find their competitive edge and decide with confidence, armed with the insight they need. LBR delivers trusted intelligence and insight to users around the world through a range of tools and platforms that combine proprietary data and unique analysis. We make sense of complex, fast-changing information and enhance critical decision-making. With an international team of over 400 experienced professionals, LBR has a proven track record of informing, engaging and connecting legal practitioners.
Contact
Liam Moriarty, CEO: [email protected]
Law Business Research:
Pippa Lindsay, Corporate Development Manager:  [email protected]