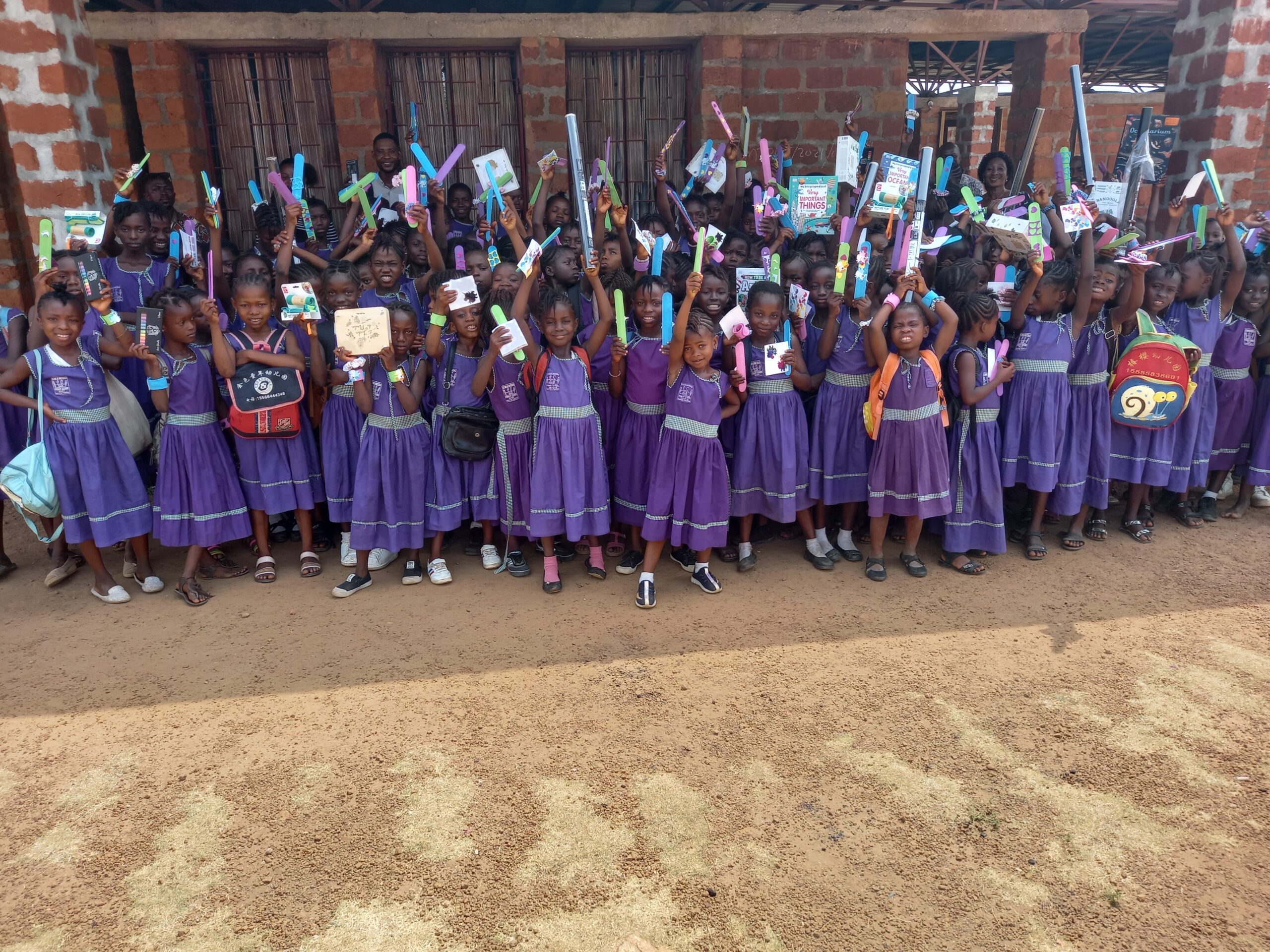 LBR sends presents to the Swawou School for Girls
The 120 children attending the Swawou School for Girls in Sierra Leone were delighted to receive their Christmas gifts from Law Business Research. The girls each received individual presents of a make-your-own unicorn bracelet and hairbands while general school gifts included flower presses, telescopes and writing boards with chalks, and books such as, My Encyclopaedia of Very Important Things, How To Be An Artist and Oceanarium.
These gifts are made possible by the generous donations from LBR employees at regular events hosted by the FUNraising Committee, our charity and social focussed committee. They are in addition to the generous annual donation that LBR makes to cover the running costs of the school and ensure an education and one hot meal per day for the 120 girls who attend it.