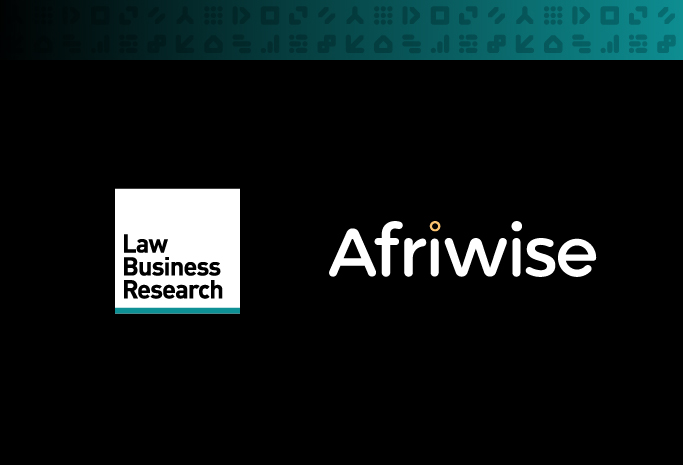 LBR is pleased to report a new strategic partnership with Afriwise.  The partnership will focus on sharing content sets that can mutually benefit Afriwise and Lexology's subscribers.  Lexology is a global legal research platform with unmatched jurisdictional and work area coverage, providing a one-stop shop for cross-border legal intelligence from the world's leading law firms.  Afriwise is a legal research and legal-tech platform providing detailed coverage of legal and regulatory frameworks and developments, regulatory updates and compliance-related information across more than 20 countries in Africa.
Lexology PRO's Editor-in-chief, Rosie Cresswell, commented:

"We are delighted to be partnering with Afriwise as we continue to expand Lexology's premium features, which are designed to help our audience quickly understand the impact of evolving issues around the world. Afriwise's overviews of key laws and regulations in Africa will be of significant benefit to our subscribers, who come to Lexology for quick access to expert guidance across multiple jurisdictions."

Afriwise Founder & CEO, Steven De Backer, added:

''We are really excited to launch this strategic partnership with Lexology. As a one-stop-shop legal and regulatory solution for companies active in Africa, combining Lexology's global legal intelligence on issues such as financial-services compliance with our own local research allows our users to conduct even more sophisticated research. We are equally delighted to introduce elements of our African regulatory data to Lexology users."
About Afriwise
Afriwise is transforming legal intelligence for Africa. Through a combination of technology and a collaboration with over 130 law firms in Africa, Afriwise offers companies active in Africa access to domestic legislation, regulations and bills, legal monitoring tools, in-depth practical guidance and legal-sourcing solutions for more than twenty African countries – all on one single, innovative platform. Its innovative solution has won multiple awards and has been internationally recognised for breaking new ground in the delivery of legal, regulatory and compliance related information and solutions in Africa.
About LBR
Law Business Research is a technology-enabled information services business powering the global legal industry with intelligence, analytics and performance data. By applying the latest technology to the fast-moving legal world, we enable our users to find their competitive edge and decide with confidence, armed with the insight they need. LBR delivers trusted intelligence and insight to users around the world through a range of tools and platforms that combine proprietary data and unique analysis. We make sense of complex, fast-changing information and enhance critical decision-making. With an international team of over 400 experienced professionals, LBR has a proven track record of informing, engaging and connecting legal practitioners.
Contact
Afriwise: Steven De Backer, Founder & CEO: [email protected]
Law Business Research: Pippa Lindsay, Head of Strategy:  [email protected]