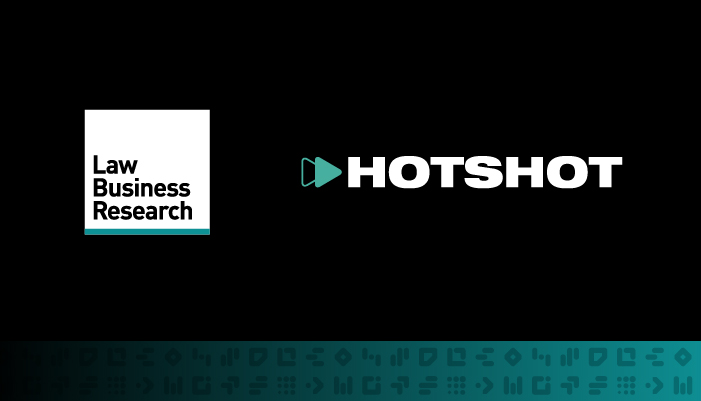 LBR is pleased to report a new strategic partnership with Hotshot.  Hotshot is a video-based learning platform for lawyers that helps them develop their legal, business, and technology skills.
The partnership will showcase on LBR's Lexology platform Hotshot's short, practical videos, bringing just-in-time learning to Lexology users. The first phase of the partnership focuses on a series of courses covering a wide range of contract terms, complementing Lexology's existing resources in this ever-popular topic area.
LBR's Head of Strategy, Pippa Lindsay, commented:

"We love the Hotshot platform and are pleased to be able to bring some of their expert content to our growing Lexology audience.  We are really excited to be working with the Hotshot team and to grow this partnership."

Hotshot's Co-Founder, Ian Nelson, added:

"We're looking forward to working with LBR and supporting Lexology users all over the world."
About Hotshot
Hotshot is a video-based learning platform used by 40 of the Am Law 100 firms that helps lawyers succeed and makes legal training better. We have 250+ courses on corporate, litigation, and business topics that are used as on-demand practice resources and as part of an organization's virtual, live, and hybrid training programs. We also offer CLE in most states in the US. You can learn more at www.hotshotlegal.com.
About LBR
Law Business Research is a technology-enabled information services business powering the global legal industry with intelligence, analytics and performance data. By applying the latest technology to the fast-moving legal world, we enable our users to find their competitive edge and decide with confidence, armed with the insight they need. LBR delivers trusted intelligence and insight to users around the world through a range of tools and platforms that combine proprietary data and unique analysis. We make sense of complex, fast-changing information and enhance critical decision-making. With an international team of over 400 experienced professionals, LBR has a proven track record of informing, engaging and connecting legal practitioners.
Contact
Hotshot: Ian Nelson, Co-Founder: [email protected]
Law Business Research: Pippa Lindsay, Head of Strategy:  [email protected]