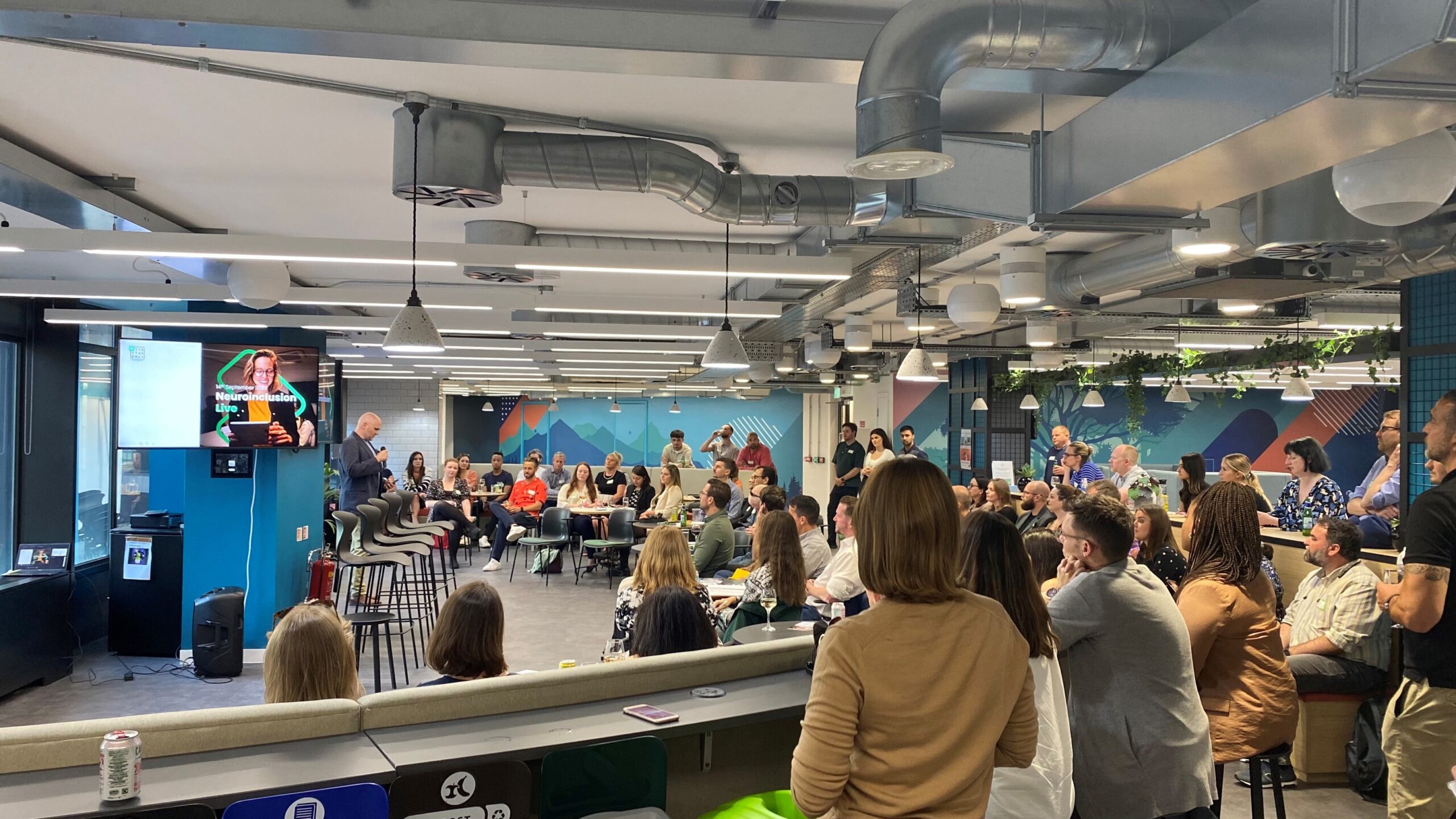 Stott & May hosts Neuroinclusion Live 2023 at the LBR London office 
On Thursday 14th September 2023, Stott & May Consulting hosted its Neuroinclusion Live 2023 event at the LBR London offices. Stott & May have worked closely with LBR over the last 18 months placing many of our technology hires.  
The event was a great opportunity to discover how to cultivate an environment where neurodiverse talent thrives while learning some of the common misconceptions about neurodiversity. LBR is delighted to have been chosen to host this event and to be working with a company that understands neurodiversity is a critically important topic and is equally committed to promoting neurodiversity in the workplace. 
The evening was very well attended by Stott and May's candidates and LBR employees. The event saw discussions between a panel of insightful speakers, sharing their lived experiences. 
At LBR, our employee-led Neurodiversity Network raises awareness internally of neurodiversity and continues to work with the organisation internally to create a more inclusive and diverse workforce, where everyone's talents are perspectives are valued.   
Denise Hollway, Director of People & Talent at LBR said: "Neurodiversity is an integral part of the broader diversity and inclusion landscape. It was a fantastic opportunity to host this event and to partner with Stott & May to learn more about the work they are doing to raise awareness, drive education and implement strategies that promote a neurodiverse environment."  
About Stott & May Consulting 
Stott & May is a talent solutions firm that helps high-growth businesses find the right candidates in fiercely competitive technology markets.