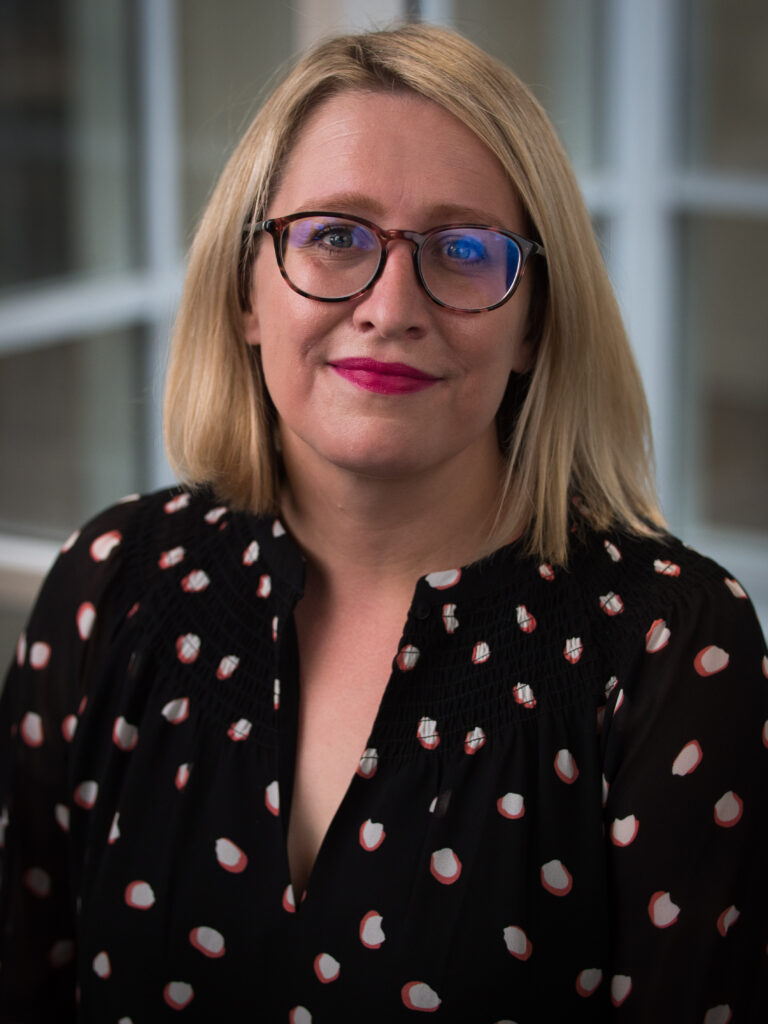 Amy is managing director of 
AllHires
, her role is to produce products and services that offer solutions to recruiters and HR professionals.
What do you do at LBR?
I am co-head of the Legal Careers Group and I lead the commercial teams with a strong focus on customer success to guarantee client retention and a consultative new business sales approach.  
I am the AllHires product owner and take an active role in the planning and delivery of the product to our clients and the development of new ideas into the product roadmap. 
What do you like about LBR? 

I am a working parent and I have found LBR to be flexible and supportive of life outside of the office. That hasn't just been flexible hours, but also the technology and systems that enable me to do my job remotely even before the pandemic. 

I have worked at LBR for sixteen years, the reason for hanging around? Ultimately it comes down to the amazing variety of opportunities that there have been. The business encourages people to share and drive forward new ideas – it's an environment where taking on responsibility is encouraged and people can feel part of the products and services that we deliver. 
What are you working on now? 
I am working on two main things now: 
A project to migrate our applicant tracking system, AllHires, to a cloud infrastructure. This has been a great multi-disciplinary project working with in-house development teams, external Cloud specialists, project managers and account management and product teams. A truly team-based effort, with a steep learning curve for all of us – this will be a huge achievement once concluded. 
The Legal Careers Group uses OKRs (objectives and key results) to unite our teams to drive toward a common goal. I am currently business planning for 2022 – setting budgets and working with the teams to understand what projects, initiatives and behaviours we need to focus on to drive us to achieve the goals. 
What are some of the activities you're involved with beyond your role?  
I really like to join in with the social side of LBR. The FUNraising committee do a great job of offering different ways to meet up with colleagues – so you'll find me on a quiz team, overbidding at an auction or annoying the DJ at a party. I also think the various CSR committees at LBR add so much to the atmosphere of the business. I have recently started working on the DRIVE committee and I'm looking forward to supporting their work. 
What are you looking forward to? 
I'm looking forward to meeting clients in their offices again. Basically I'm nosy. I enjoy seeing inside other people's offices, and I like being face-to-face with clients, it's a totally different feel to a Teams call. 
What's the best advice you've received? 
Fail well. 
Mistakes happen and things sometimes don't turn out as we planned – I've found it helpful to own those moments, learn from them and move on.  
How have you and your colleagues adapted to working remotely? 
We adapted quite easily to remote working. We always had worked with online collaboration tools even before the pandemic so in many regards our processes didn't change too much. We start each day with a stand-up – ultimately a meeting to kick off the plan for the day. Historically we had done this in front of a white board – the move to doing this virtually felt like the biggest change. Ultimately we had to learn to do it differently. Working remotely has given us the opportunity to look at the way we work and to make changes for the better.