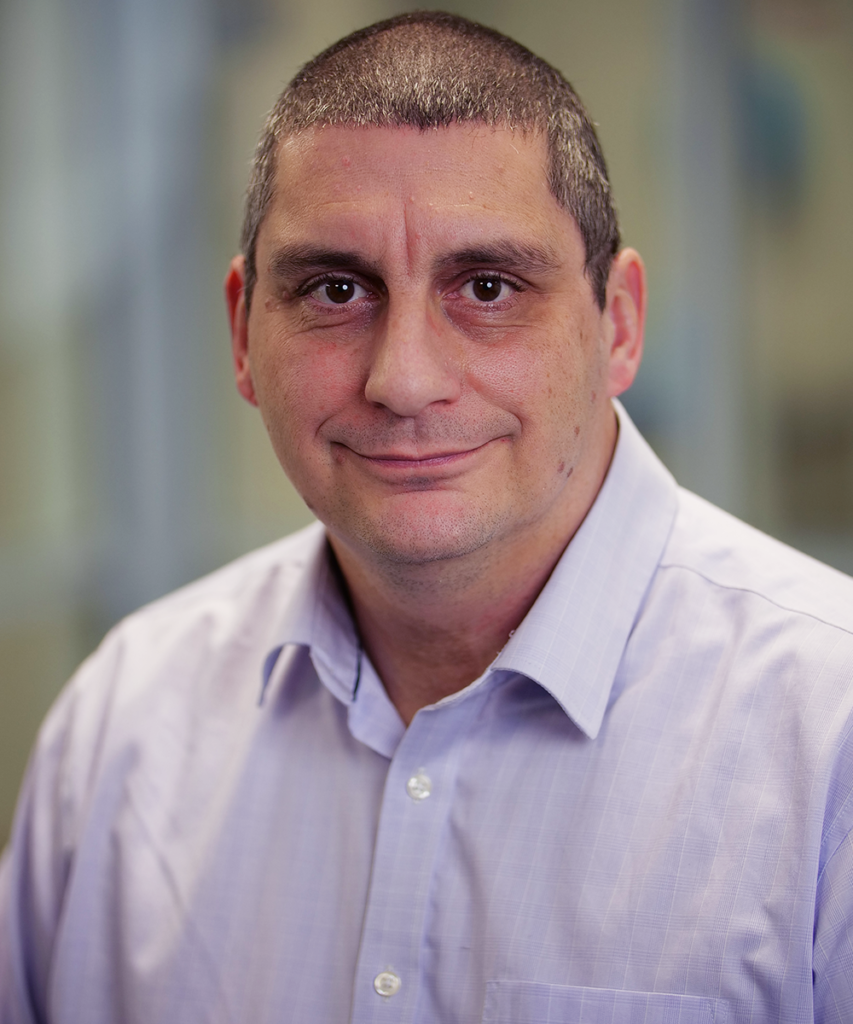 Trevor Little works in our Editorial and Content team as Editor, World Trademark Review (WTR) for the IP Editorial team.
What do you do at LBR?
Appropriately for editor of a trademark-focused platform, my main focus is adding value to, and being a guardian of, the WTR brand. That involves working closely with the team that creates and commissions industry-leading content (who truly are the best I have worked with), collaborating with colleagues in other departments as they work to push the brand to new heights (including those in the events, marketing, performance data, subscriptions, client success and product development teams), being embedded and visible in the market, and – of course – generating content of my own.  
Tell us about your background. 
My background is in legal and business journalism (with a short and dismal stint in media sales, which I won't go into. Suffice to say, selling ad space to airport managers is not my biggest strength!). I've been editor of WTR since 2009, but before that I headed up titles across a range of industries, covering issues as diverse (random?) as not-for-profit sector management, the property industry, risk management and the confectionery business. I also freelanced for a time, which gave me a solid taste of what it is like to work from home. Who knew that that particular skill would come in handy years later?  
What are you working on now? 

Right now a big focus is the WTR platform itself, to deliver a more impactful experience for users and then evolve it. Over the past year we have introduced a range of new content offerings, including industry sentiment surveys and a Special Reports series. As we continue to develop these, as well as new products, we want to ensure that the platform is delivering all the latest intelligence, tools and critical know-how in as intuitive a manner as possible – and that it is positioned for future growth. It's a big project but an important milestone in the WTR journey.  
What do you like about LBR? 
The purpose and profile of the brands that have been built up, and people I work with, across multiple teams. A good number are considered friends as much as work colleagues.  
What skills or qualities do you look for when hiring for your team? 
In terms of skills it does, of course, depend a little on the particular role. But ultimately, what is important is that new team members have enthusiasm for the role, a desire to push themselves, solid communication skills, and the ability to adapt as goals and objectives inevitably shift. Additionally, the ability to confidently and comfortably express opinions and suggest alternative ways of doing things is valuable. After all, the current ways are not necessarily the best ways. 
What do you enjoy doing when you are not working? 
I don't want this to read like the 'hobbies and interests' section of a CV so I won't try to make myself sound more interesting than I am. I enjoy watching sports (in particular football, or more specifically Crystal Palace), playing the odd PS4 game, catching movies at my local cinema, gig-going and meeting up with friends over a drink or four. And, most of all, experiencing life through the eyes of my five-year-old. I can now, for instance, name every member of the Paw Patrol. I'm sure that will come in handy one day. 
How have you and your colleagues adapted to working remotely? 
I have to say, with aplomb. Like everyone, we all had bad days, really bad days, good days and better days but we pivoted pretty effectively, supported each other and ensured that we delivered a continual stream of content and new offerings at a time when it was arguably more important to our community than ever. It isn't easy to keep your finger on the pulse of a global industry and its needs while largely confined to your (in my case) dinner table at home. That we did (and helped our subscribers do) that, while also transforming some of our products, certainly gave me an even greater appreciation of the team I work with.